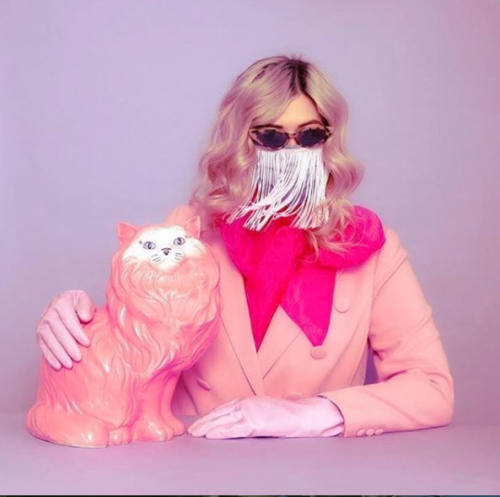 In a time where public health and artists' careers are at risk, Masks In The Wild boldly and resourcefully looks to uplift each of these vital entities. A grassroots project that provides aid to artists who want to create and distribute free masks to loved ones, healthcare workers, and those in need, Masks In The Wild is timely and, per its permit, an "essential business" aimed at removing the fear and stigma surrounding our new normal of mandatory mask-wearing in public. Through its mission, artists are commissioned to create, and the public benefits via the sharing of secure and free resources.
Launched by Wallplay and 25 Kent, Masks In The Wild symbolizes the innovative and community-centered ethos of Brooklyn creatives. All New York City artists are welcome to apply for a commission online, and to learn more, here is our Thursday Spotlight interview with Wallplay founder Laura O'Reilly.
Greenpointers: Your main work is with Wallplay, which based in the neighborhood. Can you explain the scope of your work there for those who may be unfamiliar? How has the company evolved in your time of leadership?
Laura O'Reilly: Wallplay is a hyperlocal platform that programs and operates vacant spaces with commercial pop-ups and art exhibitions until landlords secure permanent tenants. I founded the company with my best friend and cousin Alessandra DeBenedetti in 2013. Currently, Wallplay operates 14 spaces throughout New York City. In the summer of 2019 we partnered with 25 Kent to transform their ground floor spaces into "community hubs." We strive for our spaces to be powered by the local community by facilitating the ability for locals to apply to program the spaces that inhabit their neighborhood.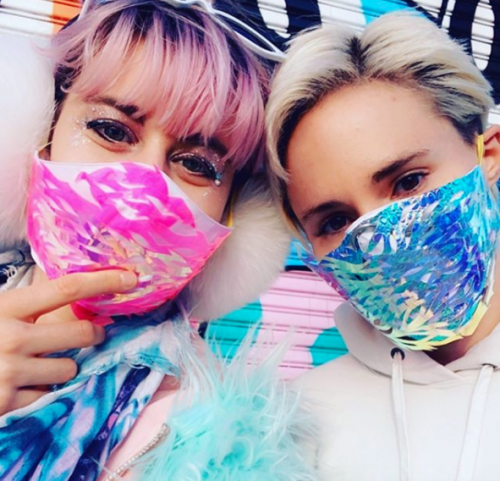 Talk to us about the genesis of Masks in the Wild — are you an artist yourself and/or did you want to utilize our creative community to its fullest potential?
I grew up in Manhattan in the performing arts community and the thing that has always stood out to me is the electricity in the street. You may see a man naked in a trench coat one minute and the most beautiful sax performance behind a piece of street art the next. Masks In The Wild was born out of a desire to help artists connect in a safe and essential way while bringing that same magic to the street that makes New York, New York. Instead of sterile medical masks artists can help create a new emotional response and bring a smile to New Yorkers who have been isolating. It's been a traumatic experience for many. Art heals and we need to connect to art now more than ever.