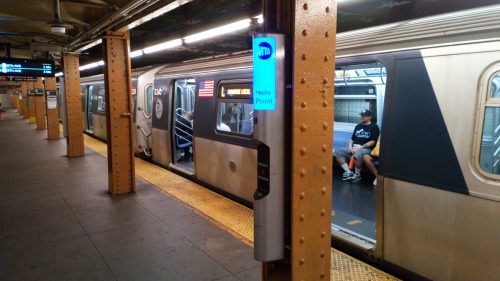 Following reports of a mysterious gas odor today, the L train is experiencing service disruptions between Morgan Avenue in Brooklyn and 1st Avenue in Manhattan, the MTA says.
Update: There are significant disruptions in L train service while we investigate the source of fuel smells on the tracks near Graham Av. Our safety checks have found that the air is currently safe, but we need to correct and resolve the condition before restoring service. (1/3) pic.twitter.com/VLtYSTKwGF

— NYCT Subway (@NYCTSubway) February 5, 2019
Service has been partially suspended on the L train since early afternoon due to the fumes, which are attributed by the MTA to street-level waterproofing and diesel trains in the Canarsie tunnel last night.
Good morning. We apologize for the smell. Street-level waterproofing work was done at Bedford Av yesterday and several diesel trains were in the tunnel last night working on tracks and switches. Fans are running to clear the air, and our crews are continuing to investigate. ^BD

— NYCT Subway (@NYCTSubway) February 5, 2019