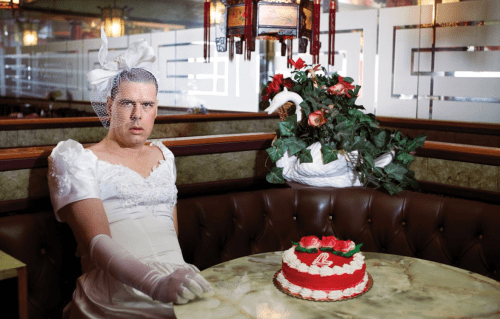 Angus Andrew dropped a new Liars album last month on Mute Records, and is performing at Warsaw (261 Driggs Ave) on September 21. YVETTE and Idgy Dean will open.  You can get tickets here, and check out the album here.
The new album, titled TFCF (Theme From Crying Fountain), is the first album since the departure of founding member Aaron Hemphill. The live show will have band members from Bamabara, and will include songs previously recorded but not released by Liars.
We caught up with Andrew during his break between the European and US tours to discuss the making of TFCF – which included a couple years of self-imposed isolation in the Australian bush. We also can't wait to catch his show in Greenpoint and see first hand what he's been up to down under.
This interview has been edited and condensed for clarity.
Greenpointers: You've been based in the States for a long time, but wrote this album in Australia. What brought you back there in the first place?
Angus Andrew: There was a lot pulling me back there. I'd wanted to move back there for a long time actually, but it's very tricky when you are a touring band to be based out there, but eventually… I made the leave… and thankfully got a good amount of time with my dad before he passed away and so it was really a good thing for me to do… I live in a pretty isolated spot which you can only get to by boat. Continue reading →