Greek Gyro Shop BZ Grill Opens Across From McCarren Park in Greenpoint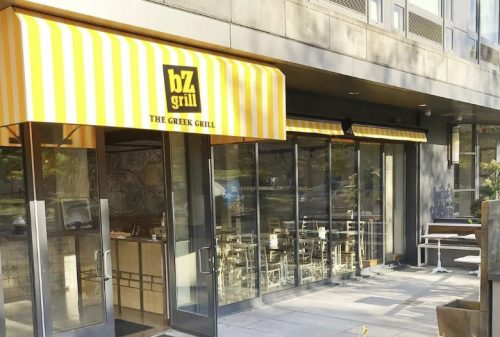 Greenpoint now has a Greek gyro shop with the opening of Astoria import BZ Grill this past weekend at 544 Manhattan Ave. across from McCarren Park.
BZ Grill is located at the former home of the farm-to-table restaurant Annicka and will offer outdoor seating during warmer months in addtion to the spacious interior.
View this post on Instagram
The original location of the gyro shop is in Astoria, where the restaurant has become a local staple of sorts for affordable prices and consistent quality.
Based on 2,475 Seamless ratings for the original Bz Grill, 91 percent of customers said that the food was good.
A website listing for the Greenpoint location is not yet available, but employees handed out cards on Sunday with delivery instructions in Greenpoint. Phone orders can be made at 718-932-7858 and text orders at 718-864-9568.
A menu from the Greenpoint BZ Grill shows similar prices as the Astoria location with sandwiches ranging in price from $5.75 for a falafel sandwich, to $8.96 for a meat gyro: