26th Annual St. Stan's 'Get to The Point 5K' is Sunday (10/13)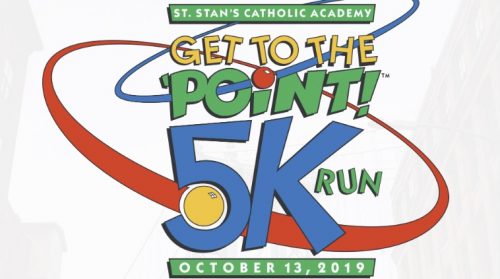 The Get to the Point 5K returns for the 26th edition this Sunday, October 13. The 5K is in support St. Stan's Catholic Academy (12 Newell St.) and is sponsored by Broadway Stages; register here (pre-registration for the 5K is $35 and $45 day of).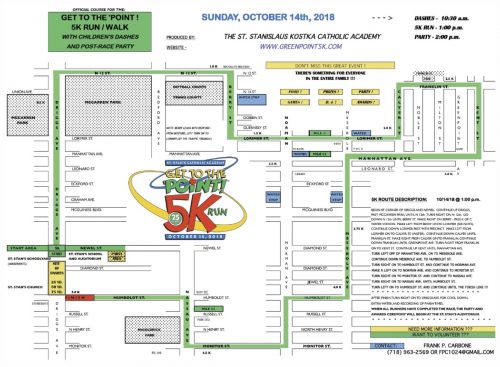 All runners must check-in at the St. Stan's Athletic League (189 Driggs Ave.) parking lot to pick-up their race number and T-shirt. The dashes for children start this Sunday at 10:30 a.m. and the 5K at 1 p.m., followed by an afterparty at 2 p.m.
The 5k begins at the corner of Driggs Avenue and Newell Street, continuing to N 12 Street, Berry Street., Lorimer Street, Calyer Street, Franklin Street, Kent Street, Manhattan Avenue, Meserole Avenue, Humboldt Street, Norman Avenue, Monitor Street, back to Nassau Avenue before finishing on Humboldt Street.
Be advised the St Stans 5k is next Sunday, 10/13, @ 10am. Be prepared for potential traffic delays & allow extra time when traveling around #Greenpoint, & starting Saturday 10/12 @ 11pm, cars along the route will be relocated. See the map below & visit their website for more info pic.twitter.com/2GHV04LYtc

— NYPD 94th Precinct (@NYPD94Pct) October 5, 2019
Beginning Saturday at 11 p.m. cars parked along the route will be relocated by the NYPD, so double-check to make sure you park in accordance with the route restrictions.