Greenpoint's First Makgeolli Brewery "Hana Makgeolli" Works Towards Opening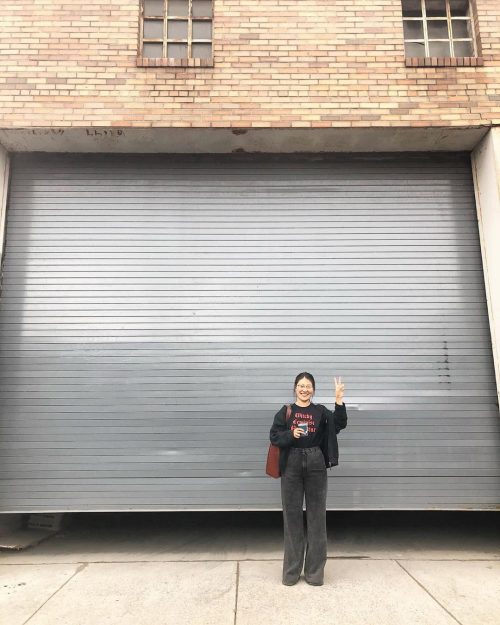 Greenpoint will soon have its very own makgeolli brewery on Dupont Street. Alice Jun, the founder of "Hana Makgeolli" is in the process of preparing the Korean rice wine brewery and tasting room in a warehouse at 201 Dupont St. to introduce the tradition fermented rice alcohol to a new audience.
"There has been a fluctuation of Korean alcohol breweries in the U.S.," Jun said, likening the prospect of growing interest in makgeolli to sake's growth in the U.S. alongside the number of sushi and yakitori restaurants.
The differences between the two rice alcohols are in the brewing process and flavors profiles. "No matter how fine the sake, it always has one note of flavor," Jun said. With makgeolli the brewing process involves more yeast cultures resulting in more flavor profiles and tastes; unrefined rice also produces a more robust taste she says.
View this post on Instagram
The level of difficulty in controlling the brew's fermentation process also separates soju from sake says Jun, "it's much more of an observational ferment," Jun said.

Jun grew up brewing makgeolli with her father at home for fun and wants to bring an authentic product to the Brooklyn market as an alternative to the few soju products that are available.
The Greenpoint brewery will have a 500 square-foot taproom/community space and the remaining 2,000 square-feet will be dedicated to the brewery tanks and storage.
"We've been planning for construction for about four months, we signed the lease back in February of this year," Jun said adding that she's waiting on proper permits.
"The brewery itself is not going to be too fancy since we are a start-up," she said.
Jun signed a 10-year lease on the Dupont Street warehouse last winter and wants to create a community space through events, education, and production classes.
The Northern stretch of Greenpoint near the Pulaski Bridge will also have another alcohol brewery opening soon, Greenpoint Beer and Ale Co. (1150 Manhattan Ave.) which is in the finishing stages of the build-out of a new Manhattan Avenue facility.
In terms of an opening date for Hana Makgeolli, there's no date set, but Jun hopes to launch the brewery by the end of this year.