Spotted: McCarren Hawk Enjoys Rodent Picnic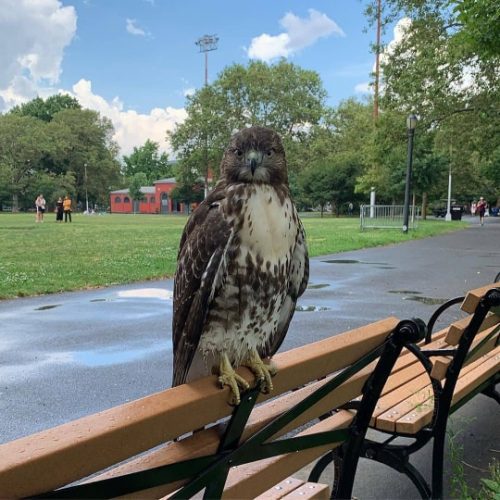 It has been a fairly busy summer for McCarren Park hawk sightings. While many Greenpointers refer to the hawk in the singular, there is perhaps a family of hawks that call the park home. A video of two hawks enjoying a bath in a puddle in the park was shared a few weeks ago, and this morning a tipster shared a video of a hawk devouring a rat on a picnic table in McCarren Park.
While the excessive heat that is settling in over NYC may keep you away from the picnic tables this weekend, this video can serve as a reminder to bring a table cover to your next picnic.
View this post on Instagram