The Meat Hook's Thursday Summer BBQ Series is Back!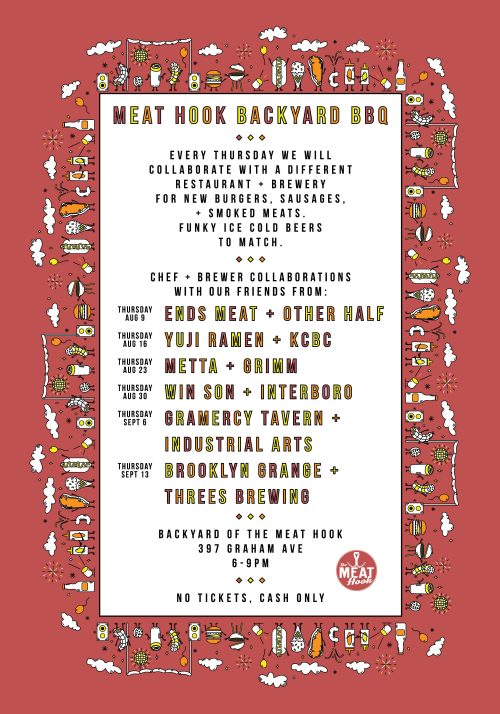 The 'hood's whole animal butcher The Meat Hook (397 Graham Ave) has brought back their summer backyard BBQ series on Thursdays through mid-September. Each week they're collaborating with a different restaurant and brewery to bring you some tasty grub and bevs. This week, Thursday, August 16th, they'll be collaborating with Okonomi/Yuji Ramen (150 Ainslie St) and local KCBC beer.
From 6-9pm in the Meat Hook's backyard you can feast on unique food you won't get anywhere else. Even if the shop might be a little pricey for day-to-day shopping, the BBQ is a good chance to check out some culinary collabs and meet some of your likeminded foodie neighbors while you do it. The food is sure to be fantastic every week, but our money is on the August 30th collab with the lauded East Williamsburg Taiwanese joint Win Son (159 Graham Ave) & Interboro beers. We'll meat you there. *Note, while the Meat Hook shop takes cards, the backyard BBQ event is cash only.