Free Outdoor Film at Franklin Street Garden Next Week (7/26 & 7/27)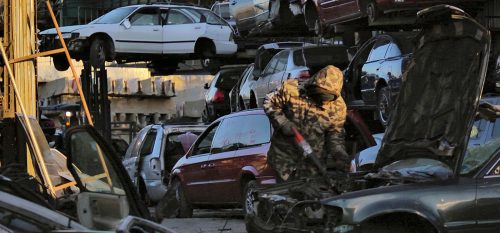 A new series of free environmental and sustainability focused films screening outdoors is returning to Franklin Street Community Garden (61 Franklin Street) next Thursday and Friday nights. The second in the film series, The Iron Triangle, a documentary depicting the slow and tragic demise of one of the city's last great blighted areas, Willets Point, will screen on both nights, with doors at 8:30pm and the film beginning at 8:45pm. The screenings will be presented by filmmaker and urban theorist Prudence Katze.
Screenings are free, and begin at sunset. Bring something to sit on, snacks and drinks, and note that the gardens have no bathrooms!