Hot News for the Summer: McCarren Park Getting Grills and Food Trucks!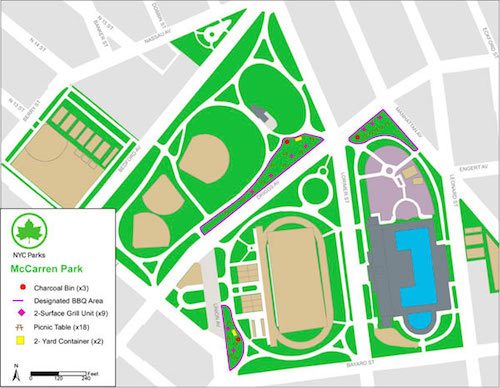 We know McCarren Park is a great spot for chilling, but come May, it will be a great spot for grilling! In previous years, would-be Brooklyn grill masters have had to keep their grilling on the DL or risk getting a ticket. Not anymore! The parks department in kicking $50,000 our way for nine double-wide grills, 18 picnic tables, 3 charcoal-disposal bins and two additional trash cans. All this new equipment will be stationed around the park in 3 separate locations.
For park-goes who don't want to do their own grilling, but would still like to chow down, the Parks Department will be soliciting bids for on-site food vendors. Of the applicants, the department will choose 3. Two will operate trucks in the park, and the third will set up shop in the field house!