Acclaimed 80s Polish TV Drama "The Decalogue" Showing at Film Noir — All 10 Epic Episodes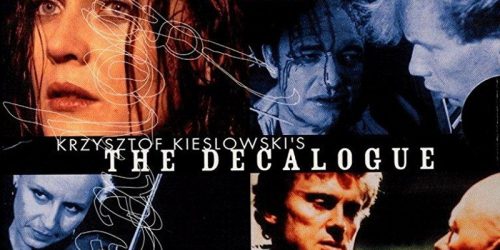 Unless you're Polish or a cinephile (or both), you may not have heard of the late 80s Polish TV drama miniseries The Decalogue. The critically acclaimed and 97% Rotten Tomatoes-rated Decalogue is made up of ten one-hour films, inspired by the Ten Commandments. Each episode explores characters living in a hard-knock housing project in 1980s Poland as they face moral dilemmas related to the commandments. Each episode follows different characters, though some of them are connected to each other in some way.
The Decalogue was never formally released in US theaters, but was finally released on DVD and video in 2000. Film Noir Cinema (122 Meserole Ave) will be showing the film series in its entirety starting on January 22nd, running through January 31st at varying times. You can buy tickets to all ten screenings here, and tickets to individual episode screenings via their site.
According to Wikipedia, "The series, which is Kieślowski's most acclaimed work, was said in 2002 to be "the best dramatic work ever done specifically for television" and has won numerous international awards, though it was not widely released outside Europe until the late 1990s. In 1991, filmmaker Stanley Kubrick wrote an admiring foreword to the published screenplay."