Winter Playlist: Dance Yrself Warm with Co-Op 87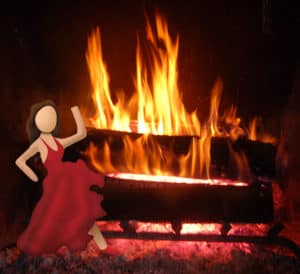 Continuing our series of local shops compiling some of their favorite jams for us, we have a wintertime playlist to get you hot n' bothered, from Ben Steidel at local vinyl nook Co-Op 87 Records (87 Guernsey Street).
From Ben:
Here's a playlist of tunes to help us remember that moving your butt, whether on the dance floor or at your desk, is a great way to stay warm during these dark months. Leaning mostly towards slower & smoother grooves, I tried to pick songs that have passed through the store recently, and that are a mix of the rare & obscure, as well as things that you might score in the $1 bin. I also threw in a few new-ish releases. Hopefully they do the trick of evoking warmer climates or the friction of bodies in motion, preferably both!
And in case you don't do the Spotify thing, here are all the tracks on YouTube:
Co-Op 87 Records | 87 Guernsey Street