Is Laura and Greg one of the Best Emerging Bands of 2015? We think so!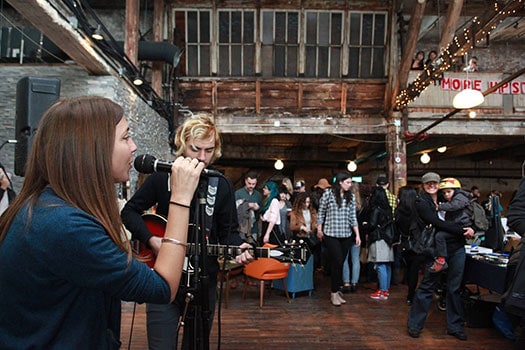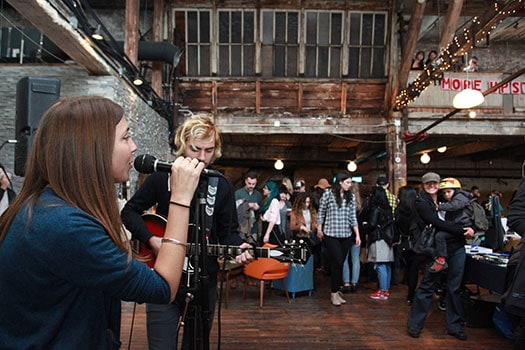 Even before Laura and Greg took Manhattan (Ave), this indie pop duo was no stranger to the neighborhood. And it's not just because singer Laura O'Neill is one of the people who brought us delicious artisanal ice cream and the flavors of Bali. I first heard of them when they were to play a free show at LOREN Denim, a Greenpoint gem that normally serves as a denim repair and design shop. I listened to their first record release and was pleasantly surprised by its sweet melodic tunes. Their music video for "Muscle Memory" (made by Greg) was mesmerizing. They continued to play at numerous small local businesses in the neighborhood including Academy Record Annex and we invited them to perform live at our Greenpointers Markets last year, starting with the Summer. Back then, I wrote "I have a feeling the days when we can go to a local record store to see them perform live for free are numbered." So I'm not entirely surprised that they are nominated by Deli Magazine as one of the Best Emerging Bands of 2015.
If you love good music and are an appreciator of DIY, authentic, neighborhood talent, show some love to Laura and Greg! VOTE for them here!
Also, check out this live video they made for NPR's Tiny Desk Contest!