Don't Miss The Holiday Market This Sunday! (12/7)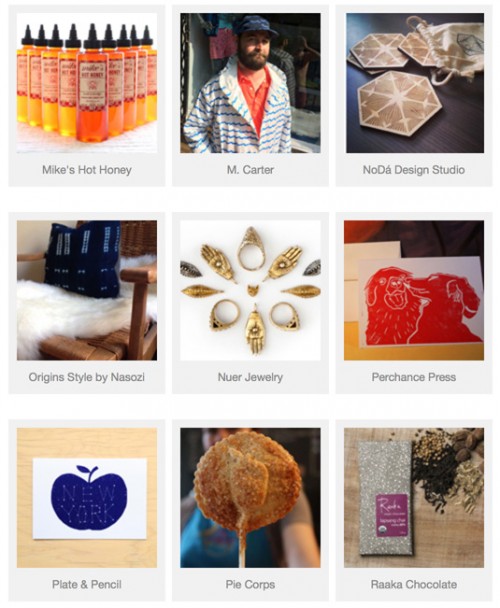 This Sunday 12/7 is the Holiday Market from 1-7pm at 67 West St, 5th Fl. Entry is totally FREE and you can enjoy delicious beverages and food while shopping over 50 local makers and artisans. Hand picked from hundreds of applicants, the vendors chosen by Yuka are of the highest quality and variety so you will be able to check everyone off you shopping list – including yourself! (I personally am in the market for candles, knits and some stationery.) RSVP
Make sure go up into the  loft and get yours nail did, a massage and holiday photo for FREE! This years photo booth theme is "woodland creatures." #gp_market
Plus, we will be screening the Official documentary trailer for Gasper & Son and selling $5 raffle tickets.
100% funds support post production of Gasper & Son in order to pay for music licensing, trailer, sound mix and festival submission fees. Follow Gasper & Son on Facebook.
Make a donation before Sunday and get in on the prize action!
[email protected] – Duet Detox (Value $165)
$50 Five Leaves Gift Certificate
$45 Nights & Weekends Gift Certificate
$60 Paulie Gee Gift Certificate
$25 Diamond Bar Gift Certificate
$10 Eastern District Gift Certificate
Punk Rope Classes + Equipment (Value $58)
Sparrow Body Work Massage or Haircut (Value $85)
Kennaland Haircut (Value $160)
$50 Gift Certificate Nitehawk Cinema
$75 Gift Certificate Adelina's
$50 Gift Certificate Greenpoint Fish & Lobster Co.
$30 Gift Certificate Dusty Rose Vintage
Home Coming – Tiny Cactus, P.F. Fig candle & 1/2lb Blue Bottle Coffee (Value $45)
$25 Gift Certificate Violet Pepper
$25 Gift Certificate The Habitat
Silk Road Cycles – Multi Speed Tune Up (value $70)
Usha Veda Yoga – 5 class card
The Splendid Spoon Seasonal Sampler Box (Value $46)
$50 Gift Certificate El Born
Cafe Grumpy – Log Mug & Coffee Bag
Duke's Liquor Box – Surprise Gift!
See you this weekend…
Keep it local, Greenpoint!