Greenpoint Gallery Night Instagram Round Up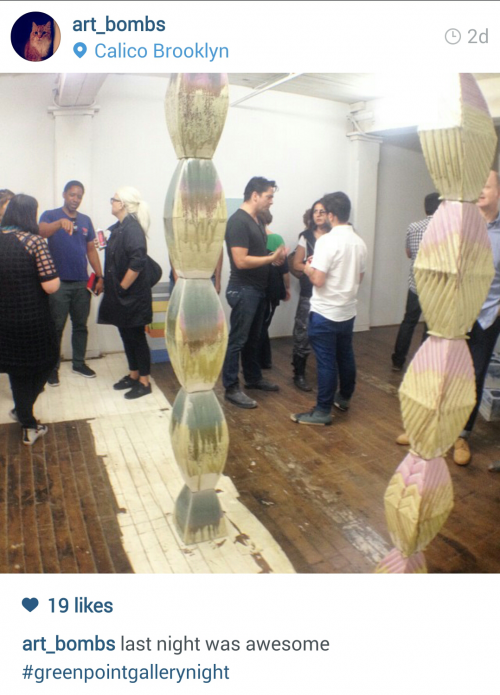 The streets of Greenpoint came alive with the sound of art this past Friday, September 12th, as Brooklyn residents (and maybe Manhattanites, hah) wandered through the open doors of many of the neighborhood's galleries. Here's an Instagram recap of the merriment & art.
If you have IG photos from the night that you'd like to see added here, share them with me @oabelis. I'll be updating this post for the next 3 days.