Art On View Now at Variety Cafe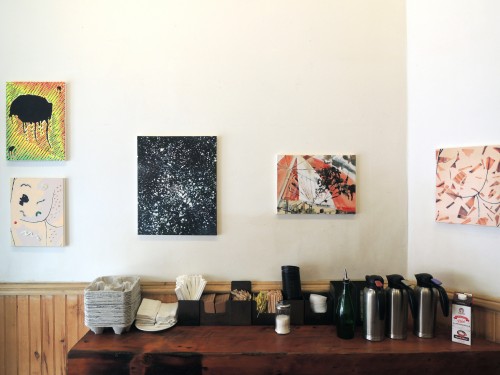 If coffee is your lifeblood, then at some point you've ordered your 3rd small light roast of the afternoon at Variety Cafe (Let's face it, you're a regular everywhere). This month, the Variety at 145 Driggs & Russell is also serving up some amazing art via an exhibition curated by artist Andrew Guenther.
On view now: a series of paintings created by Andrew and re-worked by a number of local artists, including Jack Early, Tiffany Pollack, and D.L. Sparks. Sip your coffee, enjoy your croissant, and take in your daily dose of art.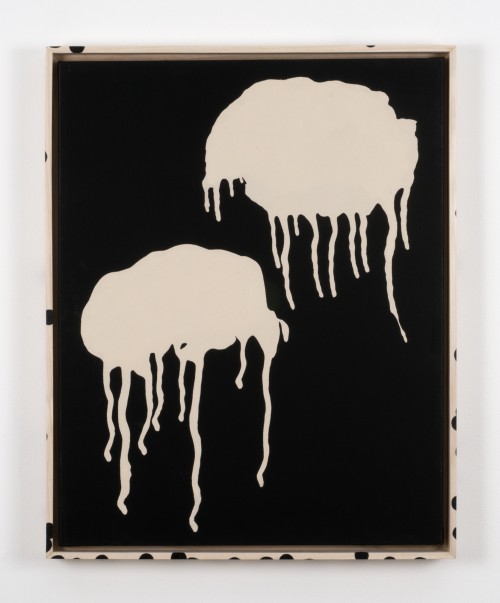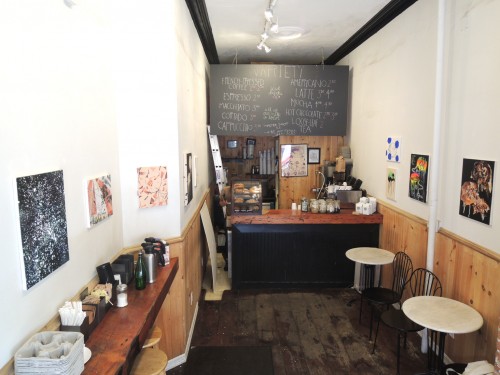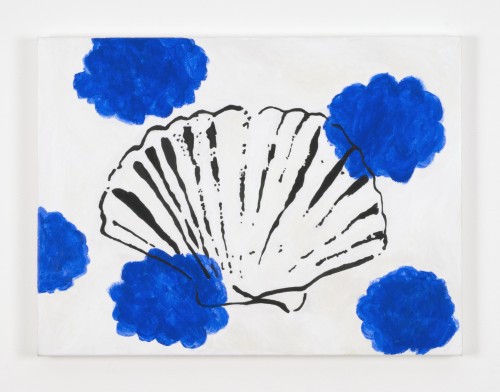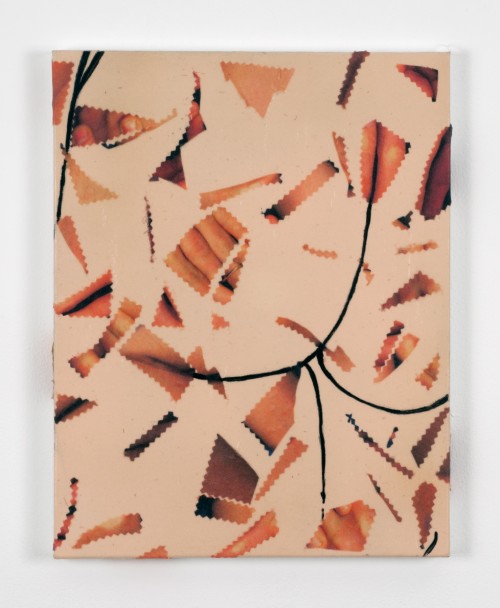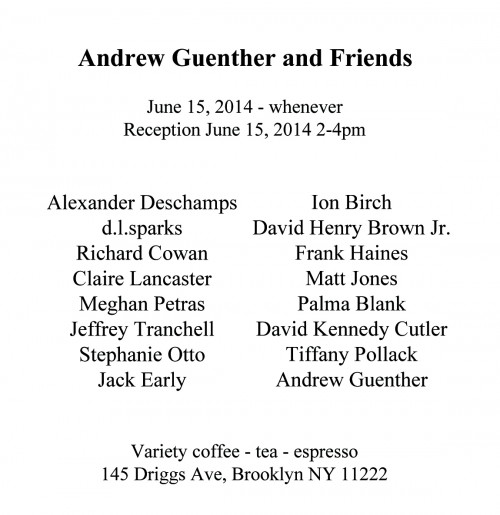 Variety Cafe on 145 Driggs Avenue & Russell Street in Greenpoint is open from 7am to 7pm. Andrew Guenther is an American artist based in Brooklyn, New York. Follow him on Twitter @eattheleaf