No Lights No Lycra Benefit for Common Ground (12/14)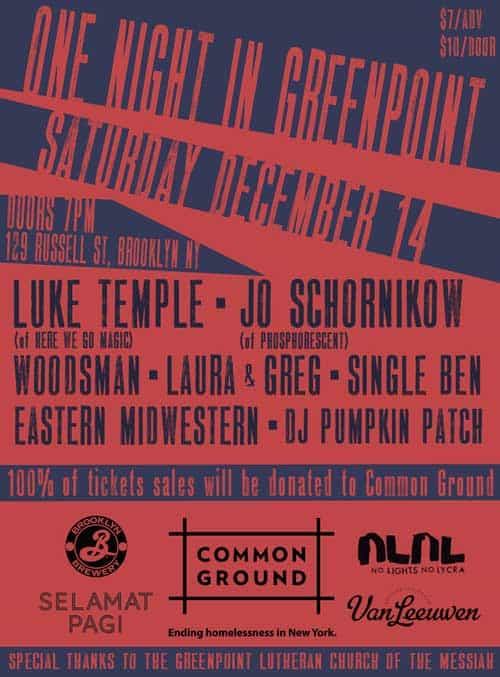 No Light No Lycra, the weekly dancing in the dark party at Lutheran Church of the Messiah (129 Russell St) is having a special group show benefit on December 14th, 2013 to benefit Common Ground, a homeless outreach program. Tickets are only $7! (in advance), $10 at the door.
100% of ticket sales will be donated!
BANDS
Luke Temple (of Here We Go Magic)
Jo Schornikow (of Phosphoresent)
Woodsman
Laura & Greg
Single Ben
Eastern Midwestern
& DJ Pumpkin Patch
Beer lovingly supplied by Brooklyn Brewery