Dog Pimping, Greenpointers Neon Totes, Tees & Neon Sign Making Workshop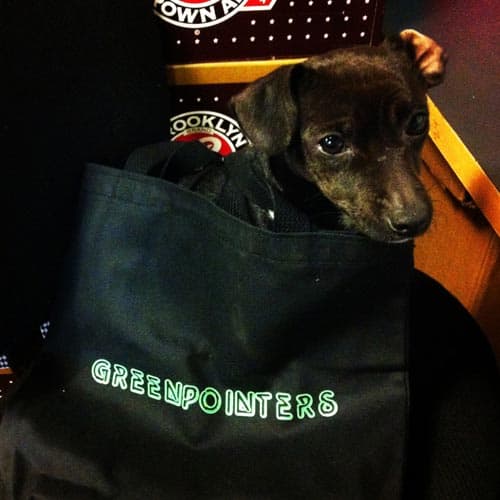 I know I know… you want to know the goodies for donating to our Greenpointers Neon Sign Documentary Kickstarter Project, so I figured I'd start our by pimping out my new dog "D."
We have stickers, magnet, tote bags and tee shirts with this cool neon logo… (Dog not included). We are also sending out Thank You postcards with an original photo from the film, signed by the creators of the documentary – Miguel A. Rodriguez and myself.
We are excited to host exclusive screenings of the documentary and are having a "Lighting Party" at Robbie Ingui's Neon Shop in Ridgewood. That will be a crazy party and I am making rice balls…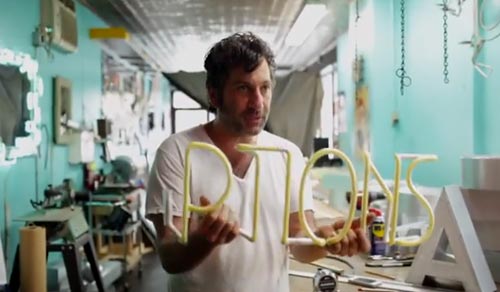 The BEST prize, with only 2 spots left is a 3 Hour Neon Sign Making Workshop with Robbie at his shop!
Thanks in advance for all the support. We cannot wait to make this documentary!
Please consider making a donation in any amount to Greenpointers Neon Kickstarter Project!