Announcing Greenpointers Fall Market! (10/12)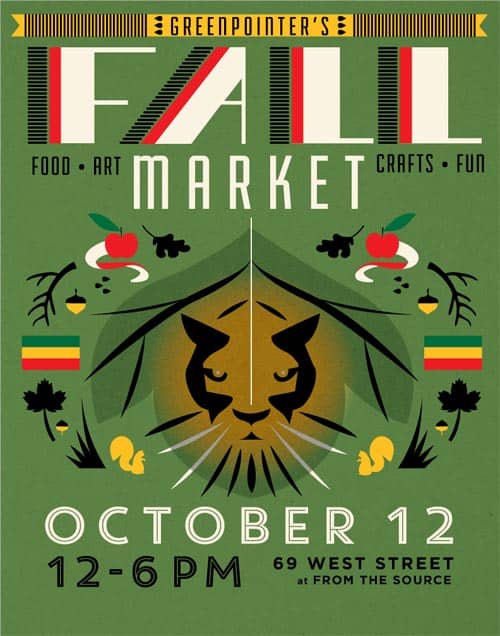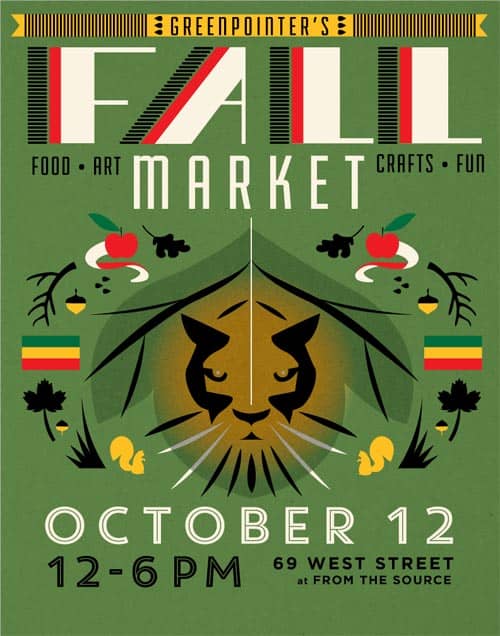 It's getting cool and cozy out there and we are so excited to announce Greenpointers Fall Market at From The Source (69 West St) on Saturday October 12, 2013 from noon-6pm.
As always we have the most talented local vendors, bringing you the best in hand made goods, plus a photo booth by Marofoto, a fun crafty table, beer from Brooklyn Brewery, Island Punch from Sailor Jerry, Empanadas from Cafecito Bogota, Sweets from Ovenly & Coffee from Cafe Grumpy! Plus, Free Massages & Body Assessments by [email protected].
Vendors
G Spot
SEL¥AK
O Live Brooklyn
Dinosaurus
Makura
Vintage by Miss Leah Alice
Broderpress
M.N.Davis & Son
Collarati
Couch Sleepers Association of North America / Doria Market
Wren Papers
rhubarb-brooklyn
LoveZilla
Transmitter Brewing
Type A Fibers
SARUSTAR
Pumpkinseed Jewelry
Bombay Mermaid Trading Co.
Brewla, Inc.
Tamara Garvey Illustration
Curandera NYC
Carrier Pigeon
NYC Farm Chic Flowers
Dap Kitsch
Uncle George's Kitchen
Florida Brooklyn Vintage
Lizzy Zevallos Designs
Tugboat Lights
Cheeseboy Products