"Jamaican Queens" Rock the House at 285 Kent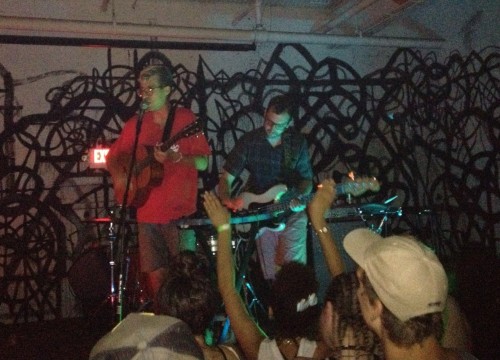 Despite their New-York-centric pun of a name, rock duo Jamaican Queens actually hail from Detroit. And on the very night their hometown filed for bankruptcy, the band's equipment seemed destined for similar failure: time stretched on as they pleaded with the crowd for patience, a drum machine too high, vocals too low. But finally, when everything was in place, frontman Ryan Spencer electrified the crowd with his commanding vocals and an extensive musical arsenal behind him— what could best be described as an electronic-hip-hop-rock fusion— producing catchy, dance-ready glam-pop hits.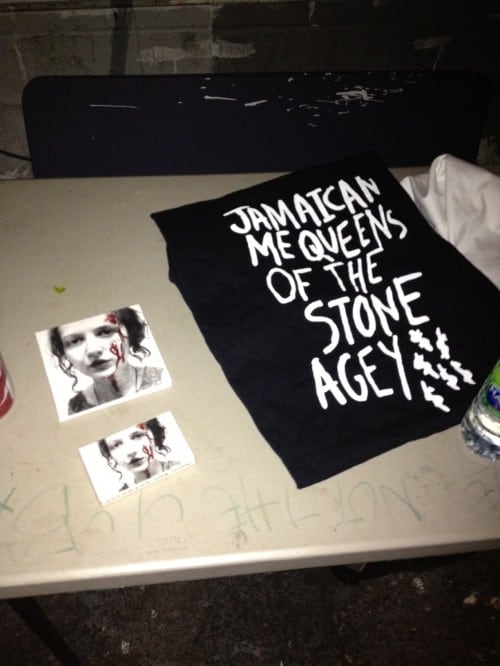 Jamaican Queens has been on the road for the greater part of this year behind their new album, Wormfood, which was deeemed "The Coolest Debut Album of 2013″ by The L Magazine. Ryan Spencer and Adam Pressley, formerly of the band Prussia, teamed up to record last winter. The fusion of Ryan's melodies and Adam's knowledge of underground music and production has given way to their "odd pop" sound, influenced by the southern rap beats of Three 6 Mafia, Gucci Mane, and Young Jeezy, as well as the experimentation of Brian Eno and Lee Scratch Perry.
At 285 Kent on Thursday night, the bands' mastery of multiple instruments was evident, as well as an ability to lead a crowd to pandemonium through live performance. The only complaint was that, because of early technical failures, their set was cut short. The band finished their set at 285 Kent with "Water," the first track off their album. Other hits include "Kids Get Away" and "Caitlin."