Good Morning Cooper's Hawk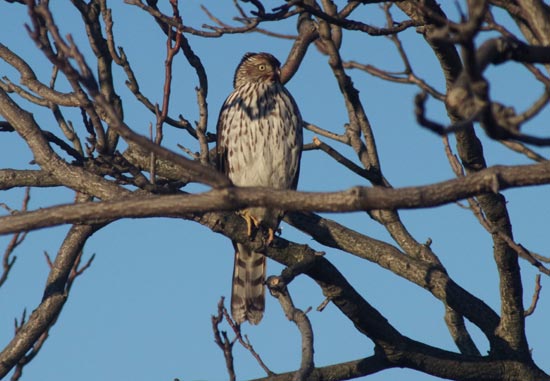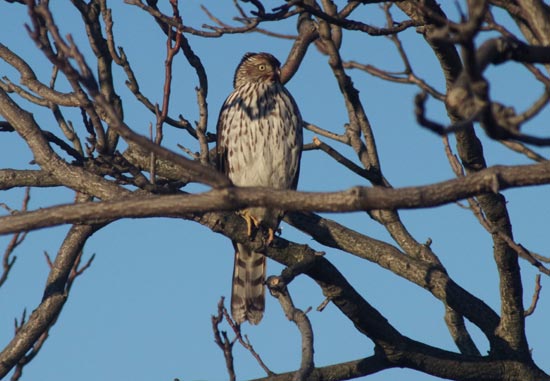 A juvenile Cooper's Hawk landed in our yard this morning. Lots of hawks land in our yard and we do our best to take a photo with our iphone through our binoculars. Not any more! Jon got a Pentax K-01, with a SMCDA 100-300mm lens, just for birding!
Here is a video through our binoculars of a mature Cooper's Hawk from February of last year, in the same spot working on a pigeon breakfast.