Suds for Sandy Relief at Brooklyn Brewery Tonight 11/5
Tonight Monday 11/5 at 7:30pm, Brooklyn Brewery (79 No. 11th St) is having a party for their new beer There Will Be Black and will contribute to Sandy Relief Efforts. Guests are encouraged to bring a $10 donation or one of the items on Brooklyn Kitchen's supply list for the Rockaways.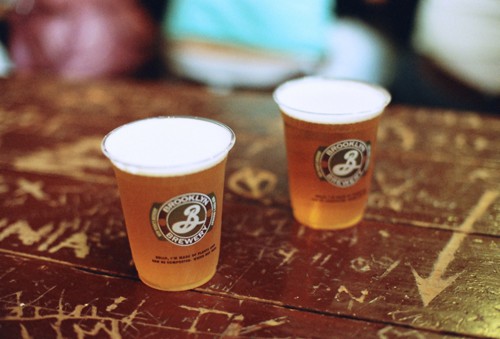 ABOUT THE BEER
There Will Be Black has a core of black bread and dark chocolate, wrapped in a bright coat of orangey, minty hops. This beer knows the night. This beer will be awesome with your burger, revelatory with your chicken molé, and intends to marry your lamb vindaloo. We think you'll approve. 
MALTS AND GRAINS
British pale, lager, crystal and chocolate malt, American black barley, German black malt
HOPS
American Willamette and Sorachi Ace, New Zealand Pacific Gem and Motueka
YEAST
Our House Ale Yeast
O.G. 17.2° Plato
ABV 7.5%