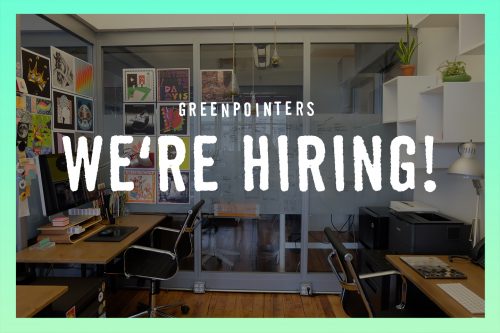 Part-Time Managing Editor Wanted
Are you a writer who can edit and manage content? Are you creative, self-motivated, Greenpoint-obsessed, extremely organized and detailed-oriented? Do you want to contribute to the community and support local in a positive way?
We are looking for someone who has experience in news reporting, is tapped into local culture (art/food/music), is up-to-date on environmental issues, local crime, safety issues, local politics, and is interested in being an active part of the North Brooklyn community and can also:
Write well researched, informative and fun articles (on the fly)
Edit posts
Manage a team of talented editors and contributors
Oversee the day-to-day upkeep of Greenpointers content on WordPress (scheduling/editing) and social channels
Come up with unique ideas for new content and assign stories
Familiarity with social media best practices
Hourly rate, 15-20 hours a week, semi-flexible schedule with possibility to grow into full time. Office location is in the beautiful PencilWorks (top floor of the Pencil Factory at 61 Greenpoint Ave).
Photography skills, design sense, familiarity with various forms of media (podcasts, videos), enthusiastic about learning, experience with event production, fearless about exploring new ideas are pluses.
At a time when local news is diminishing at an alarming rate, we are determined more than ever to keep serving the community and need someone to help us step up our content game!
Questions? Email Julia at [email protected] and Megan at [email protected]
More about us: Greenpointers began as a neighborhood blog in 2007 and has since grown into hyperlocal resource for all things North Brooklyn. We aim to support the community and small businesses that make our neighborhood awesome through fun and informative content and events like our seasonal markets and Greenpoint Open Studios. We're a small grassroots team dedicated to keeping our neighbors informed on what's happening locally. Continue reading →