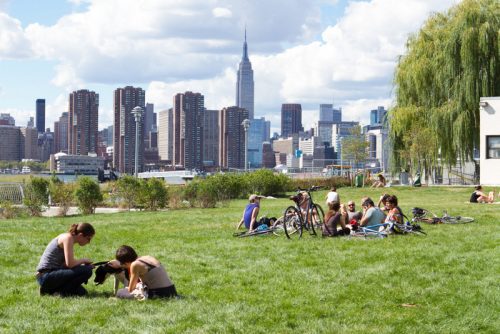 When Transmitter Park finally opened in 2012, many longtime Greenpoint residents were shocked to realize that for decades they had been denied amazing views of the East River. They wondered how they could have lived so close to the East River, yet missed its stunning vistas. They also wondered why the community had been shut off from their waterfront for generations. The 1.61-acre park on the East River offers spectacular views of the Manhattan skyline and is a much needed urban oasis, but to understand why it took North Brooklyn decades to develop a park at the site lets take a look at the history.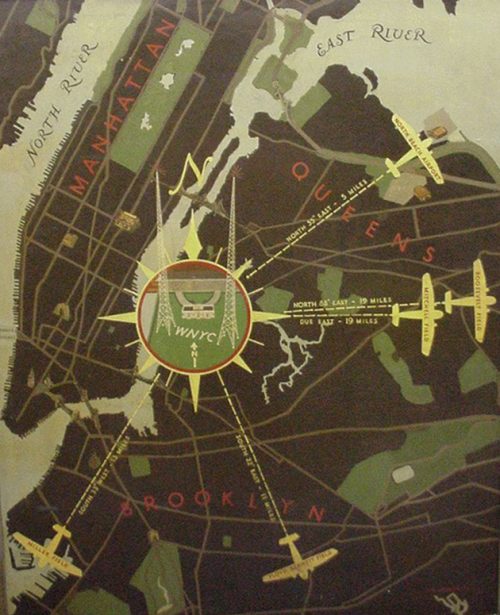 The park is a natural estuary with wetlands that were once the hunting ground of the Keskachaugue Native Americans. The land is also susceptible to floods and when the park was planned, the designers incorporated a bridge into the park design that allows for the periodic high waters of the East River to enter the park. Sometime in the 1840s, the area was chosen as the site for a primitive ferry that was nothing more than a small rowboat with a sail that carried a few passengers over to the sparsely settled Brooklyn shore. Remnants of that first ferry are still visible from the park's bridge, but the undeveloped shoreline of the park would soon change with the advent of our area's first industry: shipbuilding.
The rapid development of shipbuilding in Greenpoint coincided with a huge demand for sailing ships. Trade with China and the gold rush in California created a massive need for ships and the East River shoreline became the nation's largest center of shipbuilding. The first wooden ship was built locally in 1850 and within five years a dozen shipyards producing wooden ships lined the East River shoreline.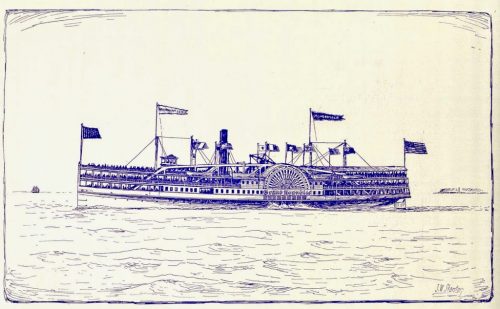 John Englis joined his father's business in 1850 at his yard at the foot of East 10th Street in Manhattan and created the famous shipbuilding firm John Englis and Sons. Manhattan was booming, forcing shipbuilding across the river and John Englis and Sons moved to Greenpoint in 1872. The Englis family yard, located where the park is today, built several famous ships there. The family constructed one of the largest wooden ships ever built, The Grand Republic, which was more than a football field in length. Today, the bar 'Grand Republic' is just up the street from the park and recalls the huge wooden ship.
Shipbuilding was proving unprofitable in the early 1900s, and slowly the Greenpoint yards closed, but John Englis and Sons alone held out. Finally, Englis and Sons too could not find orders and in 1911 the last surviving shipyard in Greenpoint closed, ending a colorful era.