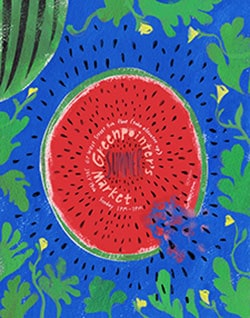 Summers in Greenpoint call for outdoor revelry and picnics so we're bringing both to the upcoming Summer Market because did you know that Greenpoint Loft has an amazing rooftop space with views of the Manhattan Skyline and the East River? Plus, illustrator Libby VanderPloeg is hand drawing a Garden Variety Watermelon Patch for a picnic themed photobooth manned by Gustavo Ponce! Your handsome mugs will come alive like living art as they did in the last market.
RSVP for Sunday, July 19th from 1-7PM at the Greenpoint Loft (67 West St, 5th Fl).
There will be FREE Activities, Craft Beer and Refreshments, Local Shopping, and Music: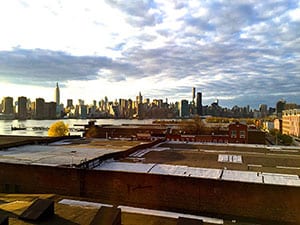 Rooftop Yoga: Is there a better way to get your urban zen on? Visitors have enjoyed Greenpoint Loft's outdoor section for its views but we thought we should take advantage of the weather by inviting Hosh Yoga to host a donation-based yoga class there.
Henna Tattoos: Ohm your way over to Miss V, who will get her demons out by doling out some Henna Tattoos. Continue reading →
Category:

Community, Culture, Eat & Drink, Events, Uncategorized
Tags:

#gp_market, art vendors, cafe grumpy, call for vendors, Craft Beer, Crunch Greenpoint, Crunch Gym, Enterprise CarShare, Flea Market, free art, free yoga, greenpoint beer and ale, greenpoint flea market, greenpoint loft, greenpoint rooftop, greenpoint summer market, henna, henna tattoos, hosh yoga, human at ease,

[email protected]

, jay miriam, Laura & Greg, Laura O'Neill, libby vanderploeg, local shopping, market vendor, nail art, Painted Postcards, Peenk, Rooftop yoga, supercrush studios, van leeuwen, vendors, Watermelon Soju, Zev Rector
0 Comments