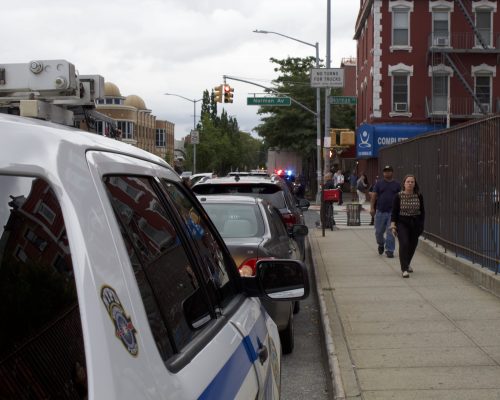 A 58-year-old cyclist died after being run over by a box truck on McGuinness Boulevard near Norman Avenue on Tuesday afternoon.
View this post on Instagram
The NY Post reports:
The 58-year-old, whose name has not been released pending family notification, was on the southbound side of McGuiness Avenue at 3:51 p.m. when he was hit by the truck headed in the same direction, according to police.

EMS rushed the man to Bellevue Hospital, where he died, cops said.

It was unclear if the man was moving when he was hit or had fallen off his bike, according to the NYPD. No arrests have been made and the department is still investigating.
Teen cyclist clings to life after colliding with a tow truck in Staten Island

It happened on Castleton Ave. and Clove Road in Port Richmond.
By today, 15 bicyclists have died on city streets vs. 7 in the same period in 2018.https://t.co/UWo5HwDTuO

— New York Daily News (@NYDailyNews) July 23, 2019