Thanksgiving is holiday of culinary greatness. A problem if your cooking skills are below par and you're staying home for the Holidays. Less of a problem since you live so close to the city's hub of crave-worthy restaurants and bars.
Here's a list of how to feast and party without the hassle of using your oven.
1) Le Fond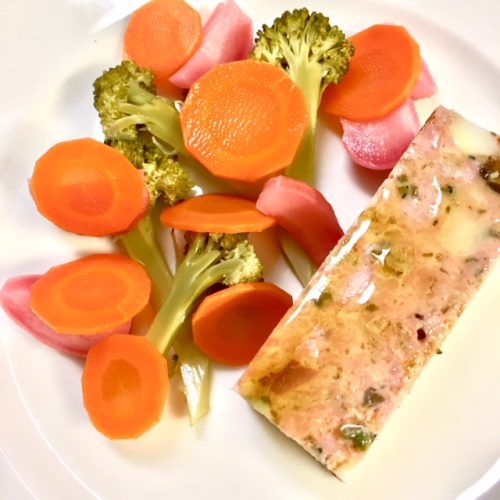 Come join Chef Jake Eberle at "Wobble Before You Gobble" — a Thanksgiving Eve cocktail party! Cut loose a lil' before heading out of town. They'll have $6 aperitif specials, including house recipe Kir Royale and warm mulled wine. Chef Jake Eberle will also being serving some bites to nibble, like country pate and a French onion soup-filled Russian-style pierog.  Reservations not necessary. See the Menu here.
Address: 105 Norman Street, Brooklyn, NY 11222
Cost: No cover, Items a la carte
Time: Thanksgiving Eve, 6pm
Highlights: Classy cocktails, Russian pierogi, No reservations
2) Greenpoint Beer and Ale Co.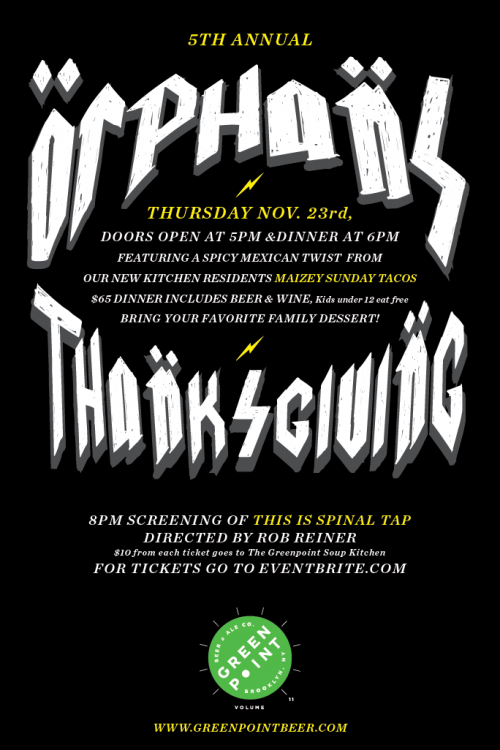 Mixing it up and staying in town this year? Greenpoint Beer and Ale is hosting their 5th Annual Orphans Thanksgiving. Their new kitchen resident, @maizeysundaytacos will be a making a spicy twist on the traditional Thanksgiving dinner. For $65, get fed the unorthodox turkey and wash it down with included beer and wine. Then join your new "Orphan" family as you replace football with a screening of cult favorite "This Is Spinal Tap" directed by Rob Reiner. Click here to buy tickets!
Address: 7 North 15th St, Brooklyn, NY 11222
Time: 5pm
Highlights: Spicy turkey, New friends, Satirical movie about setting it "up to eleven"