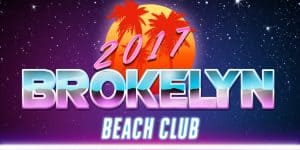 Join Brokelyn for boozin' and beachin' this Saturday (August 5) @ Coney Art Walls (3050 Stillwell Ave)! Unlimited drinks for three hours, games and more summer fun than you can stuff into your Speedo! Use discount code "GREENPOINT" for $14 off tickets.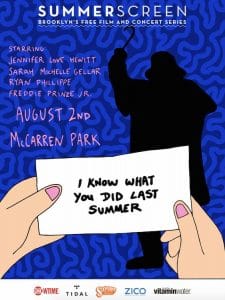 WEDNESDAY 8/2

♦ SummerScreen: I Know What You Did Last Summer @ McCarren Park, 6pm, FREE, Let's toast … to us, to our last summer of immature, adolescent decadence. Gates open at 6pm, Sammus performs at 7:30pm, and the film starts at sundown, More info
* Trivia Night @Archestratus (160 Huron St), 8pm, FREE, Categories various, beer innumerable, arancine aplenty. There will be three rounds + a lightning round, but only one epic trophy, RSVP
* Goldeneye Tournament @ Sunnyvale (1031 Grand St), 11:30pm, FREE, 4 Fresh Controllers, 8 characters, But only one Oddjob. Martinis at Happy Hour prices and $3 beers, More info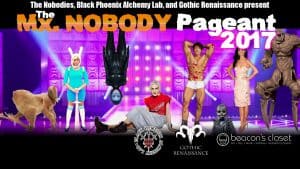 THURSDAY 8/3
# Long Island Breweries Night @ Barcade (388 Union Ave), 4pm, FREE, Bevy of breweries for a night celebrating all things Long Island, More info
# Lust, Brains, and Taste @ MOFAD (62 Bayard St), 6:30pm, $30, Titillating evening exploring how taste, smell, and all of our other senses drive attraction and desire, Buy tix
* The Mx. Nobody Pageant @ Brooklyn Bazaar (150 Greenpoint Ave), 8pm, FREE, The Nobodies are back with the second year of their signature un-pageant. Competitors throw down the Newness, Outlook, Passion, and Eeugh it takes to make us scream NOPE, More info
Continue reading →
Category:

Sponsored, What's Happening?
Tags:

Archestratus Books and Food, Barcade, brokelyn, brooklyn bazaar, brooklyn craft company, cheap things to do, gamba forest, Greenpoint, greenpointers, Halcyon The Shop, House of Yes, incredipole, live music, McCarren Park, MOFAD, national sawdust, new women space, Sunnyvale, TBA brooklyn, the living gallery, the well, things to do, Videology, warsaw concerts, word brooklyn, workshops
0 Comments