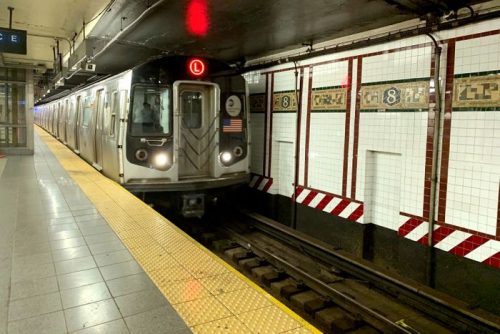 This story was originally published on 8/29/19 by THE CITY. (By: Jose Martinez)
L train riders were spared shutdown for more than a year at the last minute in January, but other construction work pushed back by the change of plans is looming — and costs are booming.
The projected price tag for structural repairs at the L's five Manhattan stations along 14th Street could nearly double — from $43.8 million to $77.8 million — MTA documents project.
An MTA spokesperson said some of that work would have begun during the now-canceled full-time shutdown of the L's Canarsie tunnel in the East River, as part of a "piggybacking" onto repairs in the tunnel.
But reports that provide updates on MTA capital projects now show that a bid opening previously scheduled for May 2019 has been postponed until January 2020 to "re-examine the scope of the work in light of the changed service plan of the Canarsie Tube."
There is no timetable for when the bulk of repairs will begin to fix steel defects in station columns, beams and braces, as well as work to repair leaks and concrete defects in walls and ceilings.
The work could potentially have impacts on riders, the MTA acknowledges, as crews come in to shore up nearly century-old stations. Continue reading →