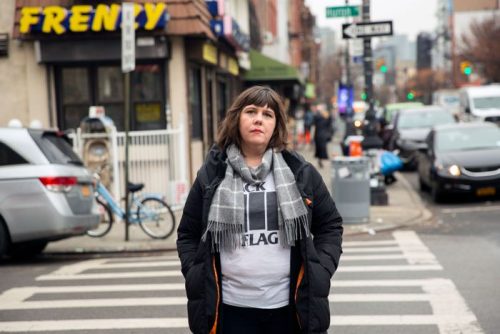 This story was originally published on 12/23/19 by THE CITY. (By: Claudia Irizarry Aponte)
Emily Gallagher is no stranger to being a squeaky wheel.
The 35-year-old Greenpoint activist has tackled hyper-local issues like bike safety and the 94th Precinct's response to sexual violence. She ran for district leader in 2016, losing by 344 votes.
Earlier this year Gallagher, a member of Brooklyn Community Board 1, suggested that the board use special City Council funds for a service that tracks constituent issues. The board revealed it bought an SUV instead.
"I try to choose battles that are activist battles," she said.
Now, she's taking on a longshot primary campaign to unseat Democratic Assemblymember Joe Lentol, a third-generation lawmaker who has represented Greenpoint and nearby areas for the last 47 years.
Gallagher is only the second person to challenge Lentol in a primary — and the first since 2010.
Lentol handily won that primary with 81% of the vote. Continue reading →