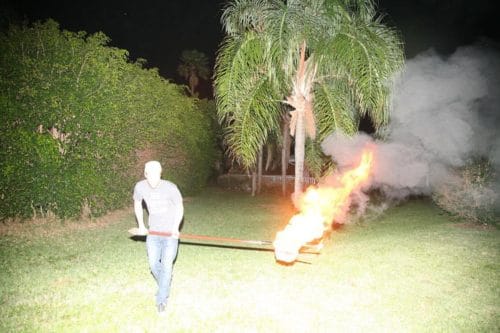 Superchief is a bi-coastal gallery, with locations in LA and here in Greenpoint, Brooklyn in the back of Tender Trap on Greenpoint Ave… And it seems like they're constantly hosting exhibitions of trippy artwork and extreme artists.
We recently caught up with Ed Zipco, co-founder of Superchief, to chat about the weird nature of the art world, what it's like to live between two coasts, and who exactly buys the weapons and art cars Superchief exhibits.
Greenpointers: With two gallery spaces and a seemingly constant rotation of exhibitions, how do you keep all of this going? How do you stay organized?
Ed Zipco: Yup, we're proudly working non-stop. We like to keep it moving, we like to see new stuff, and there are so many artists killing it right now, we're hooked and working on it 24/7.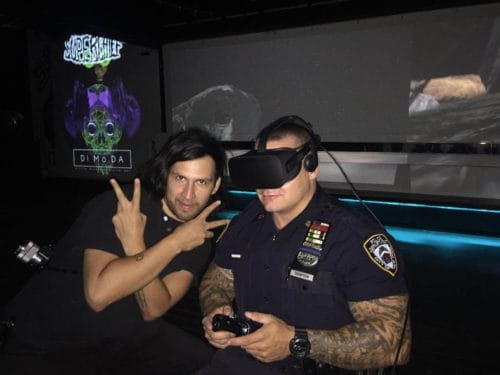 The length of exhibitions in Greenpoint always varies… this last show with DiMoDa for instance, which features Oculus Rift goggles that visitors can wear and giant wall to wall projections, will be up for nearly a month; while recently we had a few different opportunities pop up at the same time, so we did 4 separate art shows in a single week.