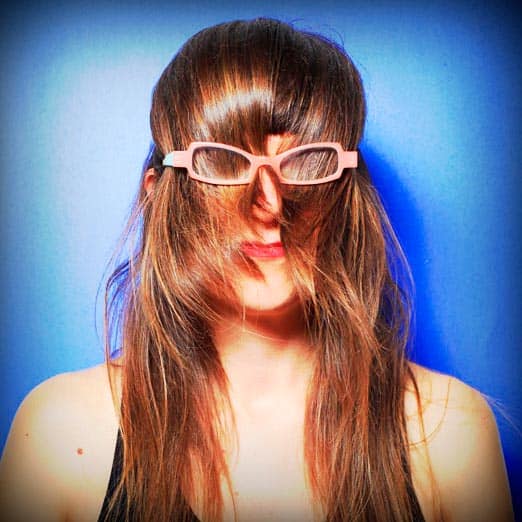 Greenpoint artist Amanda Browder, who in 2010 draped the facade of a Greenpoint apartment building with fabric, is up to her old artsy tricks again with Good Morning Project.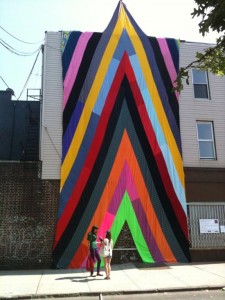 In late September as part of FAB! Festival 2013 she will be installing another fantastically colorful fabric structure on East 4th between Bowery and 2nd Ave in NYC.
In the meantime she is holding Public Sewing Days on Thursdays from 12-5pm at 75 East 4th St.
Amanda is loads of fun so when I asked to take her portrait, I knew that just one shot could not capture the many colors and flavors of her wild and quirky personality.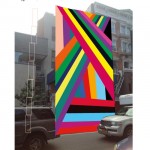 Not to mention she owns like 5 million pairs of eyeglasses! I asked Amanda a few questions about her obsession with specks when we did this super fun stop motion video shoot.
Read the interview and watch the video after the jump.
Music for the video is by local band High Teen Boogie.
Category:

Art/Music, Culture
Tags:

amanda browder, art, brooklyn art, brooklyn artist, community art, greenpoint art, greenpoint artist, jennifer galatioto, photography, portrait, sewing
0 Comments