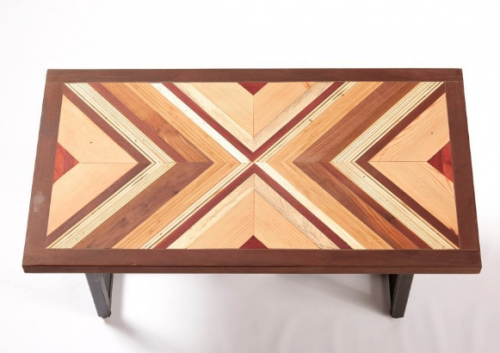 The first Greenpointer was a woodworker: Norwegian immigrant, ship's carpenter and master carpenter of the City of New Amsterdam, Dirck Volckertszen, built the first house here Near Franklin and Calyer Streets in 1645. Before settling locally, Volckertszen had often crossed the East River from Manhattan to cut local stands of timber used to build some of the first houses in New Amsterdam. Saftuik is a local woodworking shop that follows an old tradition in Greenpoint, but pioneers something new and socially responsible as well.
There is another connection between Volckertszen and Saftiuk- getting into trouble with the law. Volckertszen was often arrested and had multiple appearances in court; once for stabbing a man in the stomach in a bar brawl. He was also a reputed smuggler and might well have been a fugitive from European justice.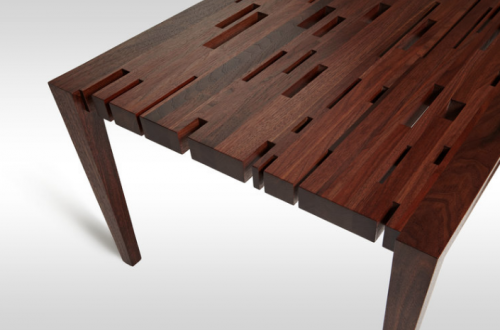 Saftuik would warm the cockles of old Dirck's heart because it trains formerly incarcerated people to create one-of-a kind- home furnishings from discarded wood and other reclaimed materials. Saftiuk is the brainchild of Sebastian Saftuik Paulson, who grew up in the very woodsy North of Michigan where he developed his talent for carpentry and a social conscience.
So how did Greenpoint get to be the woodworking capital of New York City anyway? It all goes back to wooden shipbuilding. In the 1850s, there were 12 shipyards that lined the East River waterfront, building clipper ships and schooners, as well as requiring tons of wood. Mountains of wood were floated into Greenpoint and the waterfront resounded all day long with the sounds of wood saws and hammers. Naturally, lumberyards became important businesses. Continue reading →