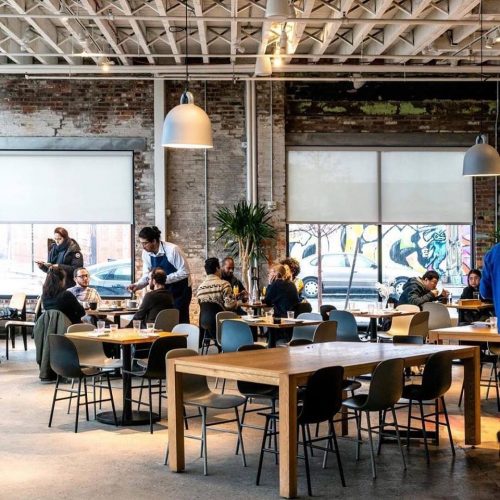 Seasonal Scandinavian restaurant, bakery and bar, Norman (29 Norman Ave.) will close after brunch on March 3, following two years of operation inside of the A/D/O co-working and event space. "Our lease ran up with A/D/O, and we had signed a two-year lease; they will be pursuing a new restaurant partnership," Jenny Pura, director of marketing, said.
As far as opening a new Norman location in Greenpoint, she said there's no announcement to share: "I think it's probably a little too early to definitively say that, but we are doing our best to move our Norman team to our other properties in New York so that nobody's without a job," Pura said.
MeyersUSA, the restaurant group that owns Norman also operates Great Northern Food Hall at Grand Central Station and Agern, a Michelin-starred fine dining restaurant also in Grand Central.
The announcement of Norman's closure came through a note posted on the Norman Instagram account:
On March 3rd, Norman's partnership with A/D/O will come to end after two years in Greenpoint. Built as a space for creative exchange, the collaboration between Norman and A/D/O was always intended as a rotating space for culinary innovation and emerging talent. As our partnership comes to a close, we are honored to have served as the incubator's inaugural restaurant partner, feeding some of New York City's most groundbreaking entrepreneurs.
– Team Norman