Perhaps you've seen his I Don't Hate New York tote. Or the hilarious, oddball
Brooklyn Airlines tote
. No, the borough does 
not 
have an airlines, but it does have a prolific creative who started that very company and its addicting, delightful brand. Graphic designer Ertac Uygun keeps busy not just with this company but a host of other clients in the music, event, non-profit, and fashion sectors. Here, Greenpointers catches up with the local artist to discuss his career and favorite spots to nosh.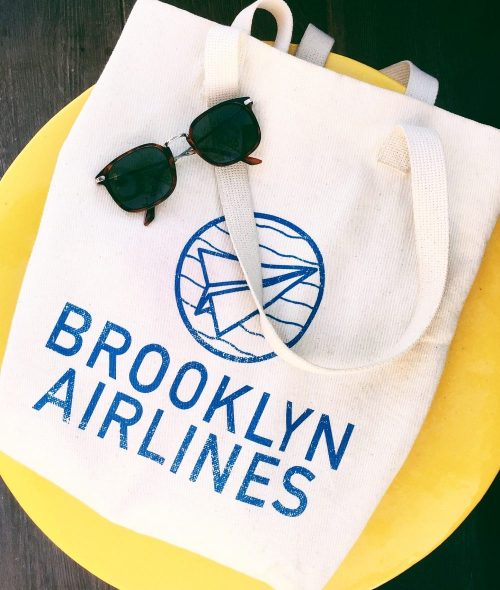 Greenpointers: Do you live in the neighborhood, and if so for how long?
Ertac Uygun: I've lived in South Williamsburg since 2012.  The neighborhood doesn't have the same energy from seven years ago but I'm still optimistic; Williamsburg is an incredible place to live. Full of creatives and good vibes.
What got you into graphic design?
Vintage magazines. I came across a box of vintage magazines when I was about 13. I recall being amazed and impressed as a kid by their colors, patterns, and illustrations. Also, drawing and doodling were my favorite crafts during my younger years.  After I  graduated from high school I worked as an intern for an outdoor advertising company where I developed my photoshop and illustration skills and learned how to do a design for prints. I worked for the same company until I graduated from college.