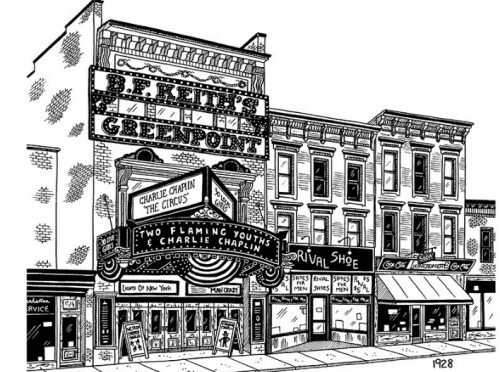 It is almost inconceivable today, but in the 1920s Greenpoint had as many as eight Vaudeville theaters. Some of the buildings still survive, but with other uses.
In the days before most homes had a radio, Vaudeville theaters provided cheap non-stop entertainment with shows lasting for up to 15-hour stretches. In those days families were often larger in size with people crammed into their tiny dwellings like sardines. Vaudeville theaters provided an escape from these overcrowded apartments.
By 1911, records show a theatre at 153 Green St. It shows up in later records as a 400-seat theater either called the Arcade Theater or The Greenpoint Arcade Theater, but it did not last.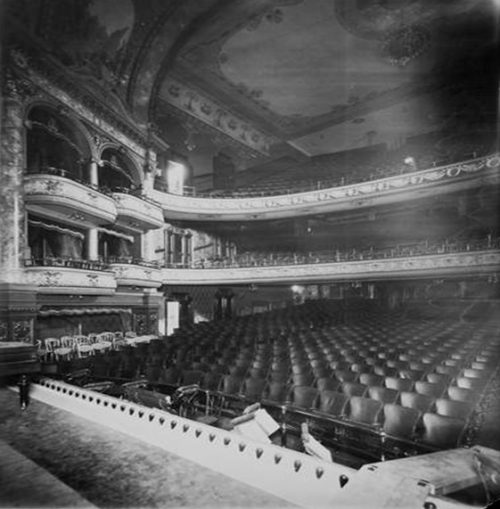 Starting in 1927 with the arrival of the first talkie moving pictures, many of the Vaudeville theaters also served as movie houses. The largest theater was the RKO Greenpoint Theater on the corner of Calyer and Manhattan Avenue, which seated more than 1600 people and resembled an opera house with boxes, arches murals and terracotta designs on the ceilings. There were three levels of boxed seats on either side of the stage, and two balconies. The RKO hosted first-run double features after becoming a movie house.