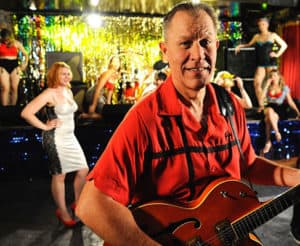 Here are some famous acts playing this weekend.
Don't worry, we also save room in the back for unsung heroes.
The Hold Steady have three sold-out Brooklyn Bowl shows beginning tonight. Additional tickets will be released at 6 PM each night.
Rockabilly's Reverend Horton Heat is at Warsaw on Saturday and as usual he's got a full coterie of highly disreputable opening acts, like Unknown Hinson and Nashville Pussy. Tickets are $22 and still available online.
If you joined the Standing Rock protest bandwagon there's a benefit at Sunnyvale on Saturday at 8 PM and all the bands playing have suitably passive-aggressive names.
Weirdos like me who like classic Latin jazz and folky cabaret somehow find local options around town too. Continue reading →