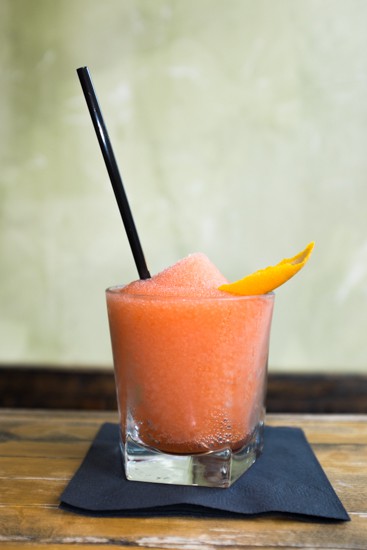 If there's one thing all Greenpointers have in common it's that we're reaaallly struggling with the heat right now. As I sit writing this in my sweatbox railroad apartment, I'm silently cursing the giant AC unit I dragged off the street with 'Free…Works!!' written across it. Yep, it works, but not well enough. I'm slowly melting, and so are all of my worldly possessions.
Fortunately there's plenty of freshly-chilled local hideouts to escape to, some of which offer that ingenious invention: the frozen cocktail. We've rounded up a few our faves, and it just so happens that each of our picks has outdoor space…so it's really up to you to choose between icy AC and scorchio sunshine!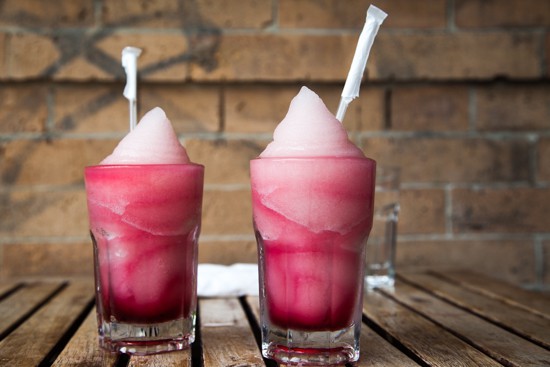 Frozen Harrison – Enid's  
Enid's Frozen Harrison combines tequila and grapefruit with a healthy slosh of cranberry to give us the definitive Greenpoint summer drink. It's large and refreshing, and during happy hour costs only $5…the best deal of them all! (Happy hour is daily 4-7pm and all night on Mondays.) At other times the Harrison is $9.
Enid's is at 560 Manhattan Avenue on the corner of Driggs Avenue. Continue reading →