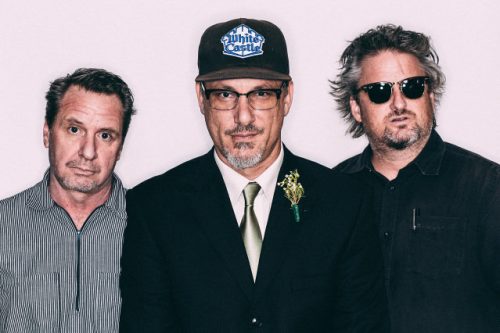 First off, go see the Cherubs at Saint Vitus (1120 Manhattan Ave) on November 17th (the 16th is sold out).
I had a friend in high school who in the early 90's introduced me to what I'll lamely call here 'Texas music.' To me that signifies a big sound with a lot of chaos, bass that sounds like guitars, and guitars that sound like bass, and heavy but not in any way burdensome drums. And probably some vocals buried in there somewhere, too. That all somehow comes together at the end, no matter how many loose ends it took to get there.
The Butthole Surfers were a name I knew through skate magazines, but it was really when this friend let a Nirvana/Jesus Lizard split-single play through that my concept of music at that moment instantly flipped (it would've been more appropriate if it'd been a 45 instead of a CD). Just as I was hearing a Nirvana that was rougher and less produced than Nevermind (but more structurally sound than Bleach), I was hit right in the face with "Puss".
And the good times didn't stop there. Next up was actually a jump back, to Scratch Acid, the band before Jesus Lizard. After that, was the Cherubs. Continue reading →