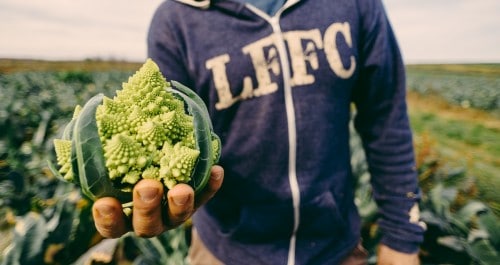 It's really easy to get all your veggies this spring and summer in North Brooklyn with the vast variety of CSAs. CSAs (which stands for Community Supported Agriculture, and CSAs are also sometimes called farm shares) are a great way for people to have access to local, fresh vegetables, fruit, and other food directly from the farms. Participants purchase a "share" for a season—shares are based on items, delivery regularity, or size—paying in winter or spring for a box of locally delivered goods. By providing financial support to the farmer early on, you support the farmer no matter what the weather—and you get to be treated to the bounty of whatever the weather provides. Best of all, you don't have to deal with worrying about oversleeping and missing the good stuff at the farmers' market!
Because you generally don't get to pick which kinds of vegetables and fruit, and you are often exposed to new kinds of fruit and vegetables, it's a great chance to learn how to cook new veggies. Many of the CSAs also provide a website or Facebook group with recipes; be sure to inquire.
If you're interested in signing up for a CSA, you should get a move on. Some have already closed for the season, and many are nearing capacity.
Happy eating! Continue reading →
Category:

Eat & Drink, Reviews
Tags:

agriculture, community, CSA, farm, fruit, local, organic, produce, share, vegetables, veggies
0 Comments