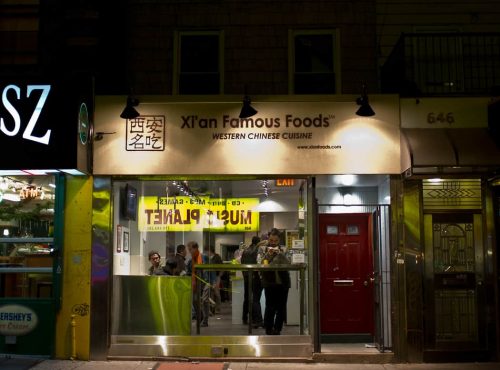 The New York City western Chinese chain Xi'an Famous Foods (648 Manhattan Ave.) and local vintage store Fox and Fawn (599 Manhattan Ave.) are the latest closures in Greenpoint as a result of the coronavirus crisis.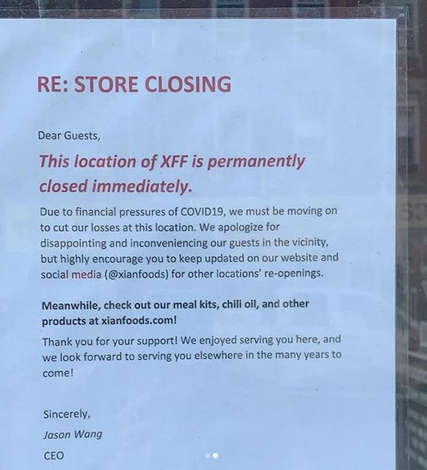 Greenpoint's Xi'an Famous Foods closed on March 14th following the initial coronavirus outbreak, and a note on the website states that by closing the business took "immediate precautionary measures against the spread of COVID-19," in order to protect employees and customers.
The local family-owned chain has 13 other locations in Manhattan, Queens and Brooklyn, and a note posted on the front of the Greenpoint shop states that the restaurant is permanently closed, but to keep an eye out for the reopening of the other locations.
Fox and Fawn relocated from 570 Manhattan Ave. to a new space at 599 Manhattan Ave. in Februrary, but the new location is closing following a few "devastating months" as retail continues to takes a major hit while the economy slows due to coronavirus. Continue reading →