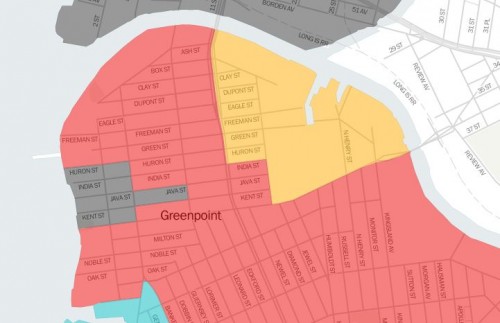 What's stopping Greenpoint's birds in their tracks? A discussion on the North Brooklyn Community page on Facebook brought attention to a weird prevalence of dead birds (and even a hawk) around the bus stop on the corner of Lorimer and Driggs, supposedly after flying into the glass.
As you're surely all aware, Bernie's best electoral NYC performance took place in Greenpoint. What you don't know is that Ted Cruz's also did. He didn't just win by one vote, though. He won with one vote. Yeah, just read the thing.
Re: shutting down Riker's Island: the city's looking into it. But apparently it's looking at Greenpoint as a potential site for a new satellite jail where it can transfer inmates.