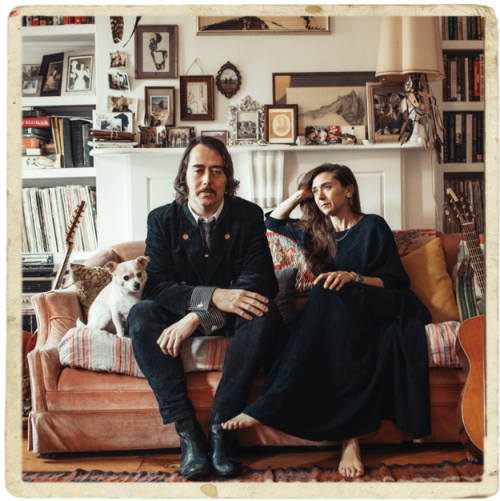 What do you do with honeymoon love? Sing about it. Greenpoint married couple Jeff Berrall and wife Carrie Ashley Hill of the musical group Chest High Fires just released their new album Honeymoon, based off of their post-wedding blissful (and musical) period in Woodridge, New York's Outlier Studios. The album boasts a number of other Greenpoint residents (and others) who lent their musicality to the album.
Amongst those who contributed or are featured include "Delicate" Steve Marion, Dan Iead, Andy MacLeod, Matt Sumrow, Matt Clark, Jane Herships, Scott Stapleton, Josh Druckman, Jimmy Carbonetti, and Sam Hopkins. The album's songs are in the tradition of David Crosby's If I Could Only Remember My Name and duet albums of Kris Kristofferson and Rita Coolidge.
Honeymoon is Chest High Fires' debut record, released on Stoned Ruin Records. Listen to the folksy album here!