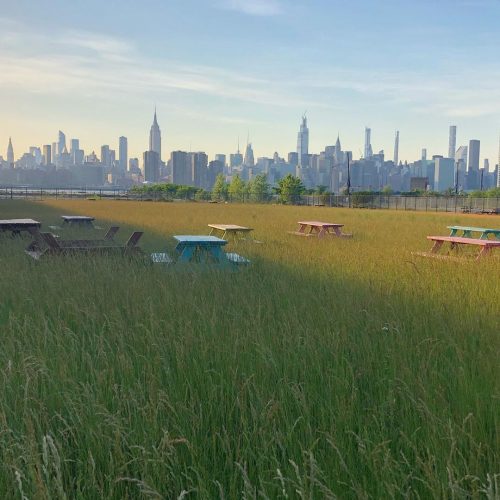 The 1.8 acre bucolic-looking gassy parcel of land at 50 Kent Ave, known as the 50 Kent pop-up park, will open to the public on a part-time basis in July, according to the volunteer organization Friends of Bushwick Inlet Park.
Green space is a premium in North Brooklyn and access to the fenced-off 50 Kent park is welcomed news for quarantine weary residents who are utilizing local parks as summer approaches. A petition to open 50 Kent for public recreation began circling on Monday gaining over 300 signatures.
An opening date is set for Thursday, July 9th, when the fence will be unlocked for "passive use only" on Thursdays – Sundays from 10 a.m. – 6 p.m.; dogs and sports will not be allowed, according to FBIP.