Female-Led "Ophelia" Exhibit Now at Lucas Lucas Gallery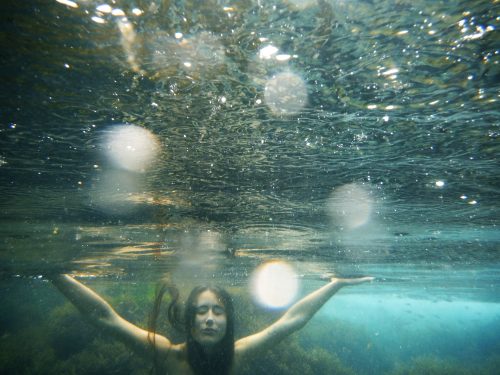 Ophelia's a sough-after gal — flower-bearing maiden, Shakespeare dream role, and subject of countless works of art. Now, Williamsburg gallery Lucas Lucas (57 Conselyea Street) puts a contemporary spin on the classic character in their new exhibit named after Hamlet's steadfast girlfriend. With aquatic and floral visions expressed in photographs, paintings, and more, Ophelia (I feel ya) offers artists and spectators myriad ways to experience and contextualize this ill-fated but beloved character. Plus, the works are all by women!
Take a look at some pieces below, and stop by the gallery before the exhibit closes on October 7. Or visit here to support and purchase local art.