Pics: Blondie Rocked House of Vans on Friday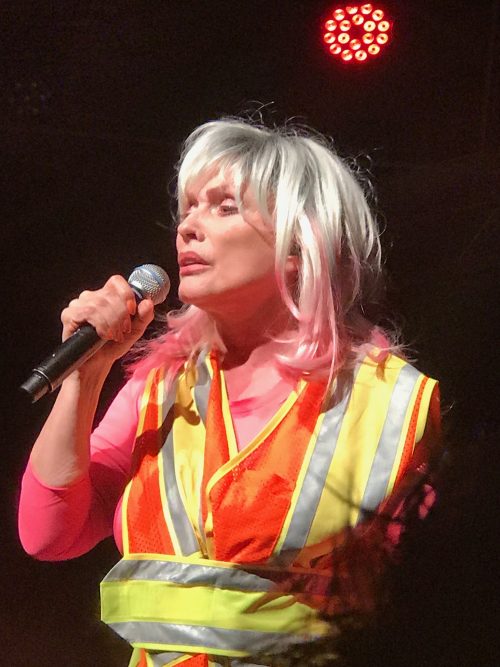 Debbie Harry played a free sold-out show with Blondie last Friday at Greenpoint's House of Vans (25 Franklin Street). The venue also played host to a photography exhibit of portraits and NYC life in the 70s and 80s by Blondie guitarist Chris Stein. The band brought the house down with three of its original members (lead singer Debbie Harry, guitarist Chris Stein and drummer Clem Burke) and additional newer musicians performing more than an hour of crowd favorites—opening with One Way or Another, then dropping a cover of Beastie Boys' Fight For Your Right (To Party) right after their own hit Heart of Glass, and finally Dreaming closed out the night. Debbie Harry, who we should point out is the first rapper to ever chart at #1, looked and sounded amazing (unbelievably, she's 73!) decked out in bright neons and a custom cape that read "STOP FUCKING THE PLANET" on the back. Thank you, Blondie. Keep on rockin'.
This will be the last season for House of Vans; the venue will close at the end of the summer "so that we can continue to evolve House of Vans experiences with broader communities across the U.S.," according to a statement by programming manager Brooke Burt. On August 3rd, Against Me! will play a free show. Click here for their full schedule.