Small Biz Owners: What You Should Know About Commercial Leases, Workshop (4/25)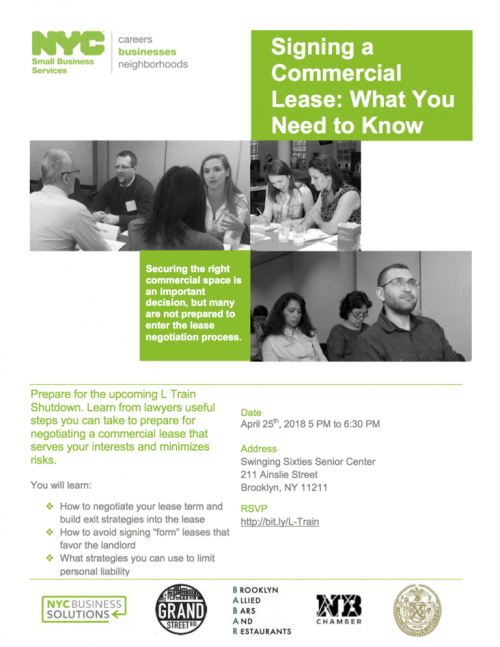 As a North Brooklyn resident you probably feel like you're doomsday prepping for the impending L-Train Shutdown—and let's not forget that local business owners are, too. No one is quite sure how much the clusterf-k of reduced transit options for more than a year will affect small businesses, but the general consensus is that it's not gonna be pretty. On one hand we will have less tourists and foot traffic in the neighborhood (which many of us are rejoicing about), but on the other hand those people will not be patronizing local businesses.
The city is offering a workshop for small business owners, Signing A Commercial Lease: What You Need To Know on Wednesday, April 25th from 5-6:30pm at the Swinging Sixties Senior Center (211 Ainslie Street). The workshop is free, and lawyers will explain helpful tips on preparing to negotiate a fair commercial lease. More info and registration on Eventbrite. The workshop is part of NYC Small Business Services course series.