Call For Neighborhood Galleries! Sign Up For The Next Greenpoint Gallery Night!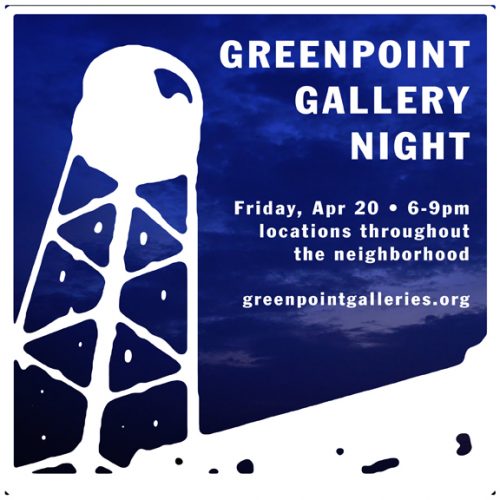 Call for neighborhood galleries! Sign up by Monday 3/26 to participate in the next Greenpoint Gallery Night: Friday, April 20th, 6-9pm. Email Scott Chasse of Calico at [email protected] to get on the list.
Twice a year, neighborhood galleries stay open late on a Friday evening for this voluntarily organized gallery crawl. Visit www.greenpointgalleries.org to learn more.