Awesome Gig Alert: Beekeeper Wanted in Bushwick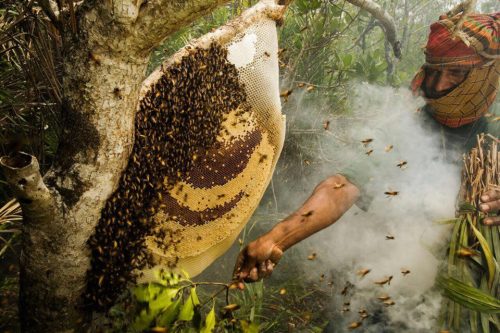 Enlightenment Wines, Bushwick's artisanal meadery and an integral part of cocktail bar Honey's (93 Scott Ave) is currently seeking a beekeeper. Details below:
Working with master hive designer and all around super smart guy Tim O'neal, we are one step away from building a very cool observation hive at Honey's. That means you can watch the bees in their hive, but they can also fly outside. However we will need help maintaining it. We are open to a variety of barter options on the subject, including trading for space on our rooftop for even more bees of said helper, plus the obvious drink options. However said helper needs to have experience with hives and to come regularly to visit. Serious inquiries only. Send an email to [email protected]com. Spread the word!