Where To Pre-New Years: PJ's & DJ's This Friday! (12/29)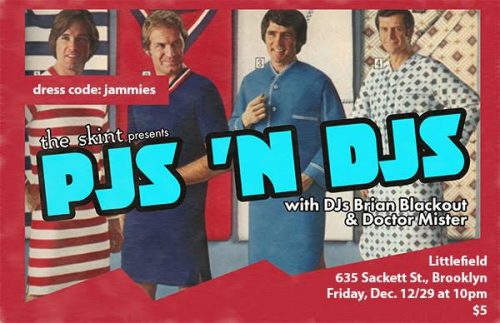 Dance off 2017 in comfort before the New Year at the third annual PJs 'N DJs Party, 

Friday

 at Littlefield (635 Sackett Street) starting at 10pm, with indie rock and electropop DJs Brian Blackout and Doctor Mister (picked by Time Out New York as two of NYC's best nightlife DJs). What to wear? "Fashionable flannel sets, oversized t-shirts, silk slips, or even one those fleece onesies with the animal heads." Tickets are only $5, more info available here.